CaptainMorgans.com
Accomodations during your vacation in Belize offer the ultimate in casual elegance. Captain Morgan's casitas and villas are appointed and furnished to offer you the warmth and luxury you anticipate when you arrive. Soaking up the warm rays of sun during the day or before retiring for the evening to one of our beautiful casitas or villas, you may wish to drench your body in our fresh water pool while enjoying a smooth tropical drink.


CaribbeanVillasHotel.com
Experience the barefoot luxury of Caribbean Villas. Whether you are looking for a romantic wedding, honeymoon, anniversary or just a getaway from the crowds, a spell of renewal or a stepping stone to adventure, we can cater for your needs. Only twelve rooms in 2.5 acres of landscaped gardens, fronted by 250 feet of private beach and hiding the only bird sanctuary and people perch on the island.


CaribeCreations.com
Next time you're in San Pedro Belize, don't forget to drop by our very unique shop right here on Front Street. Because we MAKE every item of clothing on the premises, you will find us to be one of the exciting shops that you have ever experienced. Imagine picking out fabrics, watching them being cut and sewn and having your outfit ready within 24 hrs. or less. Choose a simple beach cover-up, or dress your whole wedding party in tropical splendor.


CasaCayoRealEstate.com
We offer property for sale throughout Belize or as we like to say "FROM THE MOUNTAINS TO THE REEF!" We hope this site will be helpful in your search for your dream property in Belize. Please browse our many links and remember these listings are only a representative sampling of properties available. If you have a specific need or property not listed please contact us and we will do our best to assist you. Casa Cayo Real Estate is a full service firm and look forward to working with you and in helping make your dreams come true!


Casado.net
Casado Internet Group is an advertising and interactive media design firm whose principal, Marty Casado, has over 20 years of computer graphics and design experience. Additionally, the expertise and experience of our family employees combine to make an unbeatable team when it comes to creating and promoting your business internet presence.


CasaTortuga.com
Casa Tortuga is a two-story five bedroom villa on the beach in San Pedro, Ambergris Caye, Belize. The beach at Casa Tortuga is a quarter of a mile from the reef and Hol Chan Marine Preserve. The Property has 100 feet of beachfront and is surrounded by 28 coconut palms. The pale pink villa consists of 4,128 sq. ft. including 60 ft. verandas on both levels, facing the sea. Located on the upper level are two large bedrooms, the living room, bar, bath, large kitchen, and three dining areas.


CatChartersBelize.com
Come relax and enjoy the island jewels of Belize aboard Aubisque, your own private luxury 47-foot Lagoon catamaran... Imagine sailing to a sandy palm studded beach or exploring the amazing underworld of the barrier reef...some of the world's best snorkeling - scuba diving - fishing - kayaking sites... The catamaran "Aubisque" offers you all the conveniences of a resort. However, unlike a resort, Aubisque will sail daily to new destinations and exotic Caribbean islands for your explorations.


CavesBranch.com
Welcome to the unforgettable world of the Belize jungle and the adventure of a lifetime. Share with us our privately owned 58,000 acre Caves Branch Estate, beneath a 100 foot rainforest canopy, alongside the turquoise waters of the Caves Branch river. Discover the beauty and excitement found in the tropical jungle and the caves of Belize. Encounter indigenous animals and plant life and the many relics of Belize's ancient Mayan past.


CayeCasa.com
Caye Casa is a charming guest house on the Caribbean Sea. We specialize in personalized service - both on the land and on the sea. All the rooms open to a shady patio, a private sandy beach, and then the ocean. Caye Casa is conveniently located for all island activities - scuba diving. snorkeling. sailing. fishing, bird watching, and enjoying the Barrier Reef. Use our boat to explore. Watch the sunrise from the patio, go on a jungle river tour to the Mayan ruins, then watch the sunset from the beach.


CayeCaulker.org
Sand and Sun: Located one mile west of Belize Barrier Reef, Caye Caulker is a a four mile long island, part of a chain of islands forming the Belize Barrier Reef. Caye Caulker has a relaxing atmosphere with white sand streets, golf carts for transportation, and casual dress with no shoes. The weather is usually quite pleasant year around. You can enjoy sailing, diving, birding, jungle tours, fishing, and windsurfing in the clear azure waters of the Caribbean.


Rocamco.com
Rocamco Construction Company Ltd. is a full- service residential and commercial construction company serving San Pedro, Belize. We also provide construction services up on the northern and western coastlines of Ambergris Caye. We provide design and construction services for new homes, hotels and condos. We engage from the land clearing (site preparation) stage to building from the foundation to the roof.


SanPedroDaily.com
BELIZE'S ONLY DAILY- SEVEN DAYS A WEEK - A daily synopsis of the news and activities related to Ambergris Caye off the coast of Belize, Central America. Classified ads online, and a daily weather report for the islands of Belize. Also see our Photo of the day from La Isla Bonita




SalamanderBelize.com
Salamander Hideaway is nestled on the tranquil and secluded coastline of Ambergris Caye. This isolated area of natural beauty lies in the undiscovered bay of Habaneros. Salamander has been designed to create an intxicating blend of calming spaces, created in balance with the local environment. Renewable energy sources are at the heart of the Salamander ethos and demonstrate a real commitment to harnessing natural resources and protecting its surroundings.


SanPedroHoliday.com
When you stroll through San Pedro, you come to know the Holiday Hotel, its wonderful barbecues, and Celi's Restaurant. The hotel is a gorgeous colonial structure, best seen from the beach, but also has a street entrance. A three story hotel, it commands center stage in San Pedro. The seafront rooms are comfortably cooled with air conditioning and ceiling fans, or let the cooling trade winds add their romance to your stay.


SavannaRedman.com
My paintings come from my dreams, from my store of images and memories. In my dreams, images bubble to the surface, clean and freshly laundered. I awake and write, I describe what I have seen, before the curtain drops and the dream is lost to the light of day. I often feel I am left with a complete story or painting, I could not have written or envisioned in my wildest ramblings. Yet, it is there, reality in a dream... Savanna


ScubaDivingBelize.net
Hustler Tours is the largest and most experienced Dive/Tour Operation in San Pedro, Ambergris Caye, Belize. A "World Famoso" landmark since 1980, we offer many trips for you right in the Ambergris Caye area and beyond. The finest nature Belize has to offer from diving to birding to fishing to jungle experiences and reef ecology. We will take you where you will enjoy and learn the most. Our dive operation has 7 boats, 5 Dive Masters and 3 Instructors on staff.


ScubaLessonsBelize.com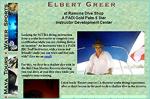 Elbert Greer - ooking for SCUBA diving instruction from a scuba Instructor to complete your certification while you are visiting Belize on vacation? An instructor who is a PADI IDC Staff Instructor, with a warm and friendly smile you can trust and feel safe with? I am a PADI IDC Staff Instructor, NASDS examiner, and SSI Referral Instructor Certification, Member R371 of the Universal Referral Program.


SeaducedByBelize.com
SEAduced by Belize is a locally owned family run business. Their aim is to provide each and every one of their guests with memorable adventures while they maintain the highest standards to protect the environment. Together they attend to every detail of their tours. Elito or one of their local licensed guides, Sylvin, Oliver or Allen will show the splendor of their country, share their knowledge of the history and provide entertainment when you join them on their adventures.



SeascapeBelizeVillas.com
Proudly presenting "Seascape Villas Limited", a very special collection of homes on the shores of Ambergris Caye. Designed by an award-winning architect. Created with intense attention to detail, style, strength and durability. We invite you to explore the natural grace and beauty of these fine tropical homes.



SeptemberCelebrations.com
September is a festive time of year in Belize. It is a time of year that celebrates our history, our culture, our people; our nation. Traditional events that have constituted the September Celebrations include the Queen of the Bay Pageant, Carnival Parade, St. George's Caye Day Citizens Parade, Expo, Official Independence Day Celebrations, and live musical concerts. New events will include the Cultural Explosion, Belize Sound Fest, 25 years of dance, children talent parade, and "we are Belize"- in music.