Caribbean-Colors.com
"My painting technique and process involves layers and layers of colors, added to and subtracted from each other to alter the rich and luminous surface of the silk. At times I will lay down color upon color seeking unrevealed treasures. Painting on silk is an exercise in controlled chaos; the results are simultaneously compelling and rich." -Lee Vanderwalker-Kroll


Caricom-Fisheries.com
To promote sustainable use of fisheries and aquaculture resources in and among Member States, by development, management and conservation of these resources in collaboration with stakeholders to benefit the people of the Caribbean region.


CayeChapel.com
Your perfect escape vacation offers ultimate privacy thru exclusivity, superior service, spectacular resort amenities including no tee times, nor round limits, on property spa services, newly completed tennis courts, recreation and game area, heated swimming pool and hot tub, gym facilities, snorkel and glass bottom boating, barrier reef diving, deep sea, island lake, river or pier fishing...your catch awaits, as does Caye Chapel Island Resort!


CBelize.com
Belize Shore Tour. Enjoy the cruises. Escape the bruise$$. Tour with us and $ave. Avoid BIG Bus groups, travel with our small family fun size group. Travel with those who know Belize. You gotta see it to Belize it!! WE WELCOME Cruise guests, Overnight Hotel guests


ChaaCreek.com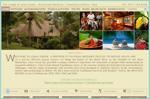 Chaa Creek -a Pioneer In Natural History Travel To Belize Since 1981. The Lodge at Chaa Creek is a Belize resort in a Romantic Mayan Rainforest that's also located near one of the world's largest Barrier Reefs. Chaa Creek offers Horseback Riding, Canoeing, Hiking, Mountain Biking, tours of the on-site Butterfly Farm, Natural History Center, Rainforest Medicine Trail and one of the best Health Spas in Belize.


EvanBelize.shambay.com
EVAN BELIZE comes from the heart of the Caribbean. Evan describes himself as a Musical Farmer. I plant my music in the brain/Cultivate it in the mind, body & soul/ ... You will find in his work elements of many styles from Brukdon to Calypso to Soca to Reggae to Country to Classic and more. (His rhythms can be funky at times.) Altogether, this music will make you want to dance and not stop dancing. His seemingly endless variety of rhythms are pure pleasure to feel in your body and will resonate in your dreams. This is a music that will captivate you.


GoFishBelize.com
Renowned guides Abner Marin, his father Carlos Marin and brother Carlos Marin Jr. welcomes you to a one-of-a-kind fly fishing adventure in the lovely island of San Pedro, La Isla Bonita. GoFish Belize offers you one of the most exciting tours, with fabulous Bone fish and Tarpon flats. If Lady Luck allows, your tour might include bumping into permits and Snook plus you might even make a Grand Slam! Our everfriendly Tour Guides will make sure your trip is well worth your while, with professionalism and great charisma.


GoodDiving.com
St. George's Caye Lodge is a private island paradise in the tropics of Belize. Though St. George's Caye is the closest inhabited island to the Belize mainland, it is still far enough away to keep the mainland out of sight and mind. The sense of eclusion you will find on our private island creates a truly personal experience. From the moment you lay eyes on the cabanas, built over the beach and sea, you know you are in a whole new world, one where ease and comfort take precedence over all else.


GreenReefBelize.org
Green Reef is a non-profit, non-governmental membership organization dedicated to the conservation and sustainable use of Belize's vast barrier reef complex and the associated marine environment in order to maintain the integrity of the ecosystems for the benefit of all humans.


Guardian.bz
The UDP has been steadily preparing itself to become the next Government of Belize. Under the able leadership of Party Leader Honourable Dean Barrow, the UDP has championed the fight against the many wrongs being perpetrated on the people and the country by this PUP Government, and has now forced Said Musa and the PUP into a corner from which there appears no escape.


Channel5Belize.com
Great Belize Productions Ltd. began operations as a small video production facility in 1982, less than one year after the introduction of television to Belize. Since that time, Great Belize Television has become Belize's leading television station and foremost provider of local and regional programming. Operating with a staff of 20, the station has gained an international reputation for producing high quality work from very limited resources.


ClareMedia.bz
Clare Media is a full service Internet Marketing Firm based in Belize City, Belize. The company specializes in Internet Marketing Consultancy, Visual Solutions and Web Marketing. We develop Internet Marketing solutions utilizing: account management, creative web design and development, advertising, interactive multimedia, and traditional and non-traditional media.


CoastalZoneBelize.org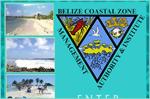 The mission of the Coastal Zone Management Authority & Institute (CZMAI) is to support the allocation, sustainable use and planned development of Belize's coastal resources through increased knowledge and the building of alliances for the benefit of all Belizeans and the global community. The mission is accomplished through the efforts of several monitoring and research programmes.


Corozal.com
Welcome to the official website for the people, culture, Mayan archaeology, attractions, schools, and other things in the Corozal District of Belize, featuring restaurants, hotels, and businesses in the Corozal area.e have a short written history of Corozal Town for your information. We have a section on Belize guidebook, and our Corozal Yearbook now has over 12,000 photos from Corozal District and nearby areas.


Crystal-Belize.com
Crystal Auto Rental... In 17 years of service, Crystal Car Rental has become the largest car rental company in Belize and has been for the past 15 years. Crystal Car Rental operates a fleet that is twice the size of any of our competitors. We strive to give our customers outstanding quality and excellent service. Our Main Office is located in Belize City and we also have an Office at International Airport. We are one of the few Belize car rental companies that will allow you to take the rental vehicle into Guatemala to go to TIKAL.


Customs.gov.bz
The Belize Customs and Excise Department is identified as the country's largest source of revenue. It is responsible for providing around 53 percent of the total recurrent revenue. As well as the major revenue collection department, it is also one of the nation's major border enforcement agencies. It is also responsible for enforcing some thirty (30) Agency duties for other departments, which laws deal with a wide range of issues from moral to financial, and even protecting the environment.


DestinationsBelize.com
Destinations Belize specializes in helping our clients make the right choices based on their individual interests, expectations and budgets, no matter what the focus of a particular Belize vacation might be - a Belize honeymoon, a just the guys Belize fishing trip, a sailing cruise among Belize's many small palm fringed islands, an anniversary celebration, a family trip with the kids, or a get-away-from-it-all for a week and do nothing escape.


EmbassyofBelize.org
Welcome to the official website of the Embassy of Belize, Passport Section, Visa Section, Cruise Tourism Visitors, Belize Government, Foreign Affairs


EmoryKing.com
Emory King's books on Belize include How to Retire or Invest in Belize, History of Belize, Emory King's Drivers' Guide to Beautiful Belize and many others. King arrived in Belize in 1953 when the yacht he was on crashed onto the reef at English Caye. From that day to this he has been talking and writing about this wonderful country. He earned a living in public relations, insurance, real estate, tourism and as an adviser. In the early 70s he began writing a weekly column for the Belize Times newspaper. That led to his first book. Since then, seven more books have flowed from his experiences and study of Belize. We miss him greatly.


HummingbirdHills.com
We aren't just a tree farm, though reestablishing the forest growth on our 12 acres, is a high priority. Our goal is to offer our guest a comfortable, relaxing, but adventurous stay! Our dream is still a work in progress, with many new avenues to explore. Fran and I have been in the building business for 25 years. Even with that experience we have felt like pioneers on this new land. We have many species of birds, from the bumble bee hummingbird to the green parrot and an occasional toucan.